Despite the adversity thrown at us in 2020, PCLC has had an exciting and productive year.
We quickly moved to remote working with the introduction of restrictions in March. This was a tumultuous time for everyone as plans were made, then changed, and then changed again.
In the face of the unknown, there were a range of concerns and emotions across the whole organisation, but despite this we continued to work together and the services provided to our community didn't skip a beat.
The whole practice has continued to operate seamlessly throughout these dichotomous times. There is a clear distinction between our pre COVID-19 operations (or the 'old normal') and those made necessary due to COVID19, where our working lives changed dramatically.
As an organisation, the process of moving from on-site work to the majority of our staff working from home required preparation that, in ordinary circumstances, would have taken much longer to achieve.
It has to be noted that the transition from on-site work took place while the final tricky touches were being made to our new Cranbourne office. A huge thank you to our fabulous Administration team for their amazing support during this transition.
The flexibility and adaptability of the whole organisation during these strange times has been more than commendable.
Tenancy
Our Tenancy Assistance and Advocacy Program had an exciting start to the year with the proposed amendments to the Residential Tenancies Act. The changes were set to be implemented in stages with all amendments being in operation by 1 July 2020.
After responding to the draft Regulations in which we indicated that we 'anticipate there will be better protections for renters with the provision of adequate, stable and affordable housing whilst simultaneously ensuring that rental providers can still effectively manage properties with appropriate accountability', it was disappointing that following implementation of COVID 19 restrictions, the commencement of the changes was postponed until January 2021.
The TAAP team offer assistance with a wide variety of private tenancy related issues, including possessions and notices to vacate, tenancy agreement matters, compensation and lease break. Lease break issues often arise in the context of family violence as in the case study Etta's story.
On 25 April 2020, the COVID-19 Omnibus (Emergency Measures) Act 2020 came into operation. Part 4 amended parts of the Residential Tenancies Act 1997. Changes included bans on rent increases, evictions prohibited in certain circumstances, a rent reduction scheme and a new dispute resolution process for tenants and landlords.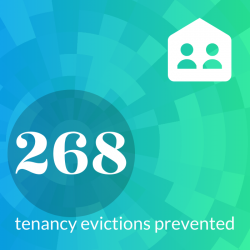 The lawyers and advocates in our TAAP team needed to quickly familiarise themselves with the new laws, to assist the large number of enquires the Centre was receiving as tenants came under increasing financial pressure following the imposition of COVID restrictions.
The TAAP team also faced unprecedented demand due to the technical issues related to VCAT operating remotely, and the dispute resolution process that required all matters to be registered with Consumer Affairs Victoria before accessing the services of the Dispute Settlement Centre Victoria.
The TAAP team's adaptation to these circumstances was impressive, and throughout the restrictions they have continued to collaborate to achieve great outcomes for tenants.
Etta'story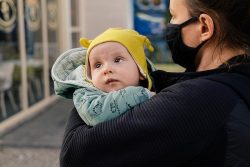 Etta and James moved into a property with their new baby in 2019. The lease was fixed term with both Etta and James' names on the lease.
In early April 2020, an interim family violence order was granted prohibiting James from living at the property. However, James breached the Intervention Order on numerous occasions and Etta did not feel safe living there alone with her small child. Both Etta and James had tried unsuccessfully to negotiate with the Real Estate Agent to end the lease.
In frustration, Etta contacted our TAAP team. One of our workers assisted Etta to put together significant documentation in support of her circumstances and negotiated with the real estate agent on Etta's behalf. In the face of compelling evidence, the Landlord agreed to a reduction in the fixed term lease with minimal penalties.
Annika's story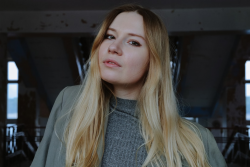 Annika's employment was impacted by COVID-19. She required assistance with the rent reduction agreement she had entered with the real estate agent, and outstanding repairs. However, the agreement Annika had reached with the landlord included a rent deferral. This meant that Annika would need to pay back the difference between the reduced rent and the usual rental amount at the end of the agreement.
Our TAAP worker commenced negotiating with the landlord and real estate agent for a reduced rent agreement without a rent deferral. At first the landlord was unsupportive. However, the TAAP worker advised that if there was a rent deferral in place Annika would not be eligible for the DHHS rent relief grant, and as such, the landlord agreed to remove the rent deferral from the previous agreement. The agreement was lodged with Consumer Affairs as required and now Annika awaits approval of her DHHS rent relief grant.
Additionally the landlord provided approval for the repairs needed at the property to be completed.
Fines and Infringements
Our fines team have been riding the highs and the lows this year. Just prior to lockdown there was an increase in matters being processed through Fines Victoria, and this saw many of our matters resolved successfully with many fines being waived. We still have a number of files awaiting process through Fines Victoria.
In February, PCLC made a submission to the Fines Reform Advisory Board in which a number of recommendations were made. These were all based on the experience of clients serviced by our fines team. Our submission advocated for Fines Victoria to actively promote CLC services as first port of call for fines debt, the extension of the Family Violence Scheme to include fines for excessive speed, the extension of the period to nominate other drivers, and the introduction of 'good faith' special circumstances applications.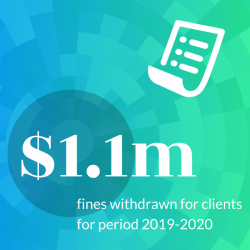 Our submission also referred to the need for specialised 'Working Development Permits' (WDP) Project workers. This recommendation was based on the success of our WDP Project funded by the Legal Services Board.
The team have continued to offer daily appointments whilst working from home. Whilst it has been quieter than usual while restrictions are in place, we expect this to change as soon as we move into COVID normal.
Fines are often but one of a number of issues that our clients are facing. For this reason the fines team works with our other programs to ensure that clients receive a broad range of legal assistance and other supports within the Centre.
Peter's story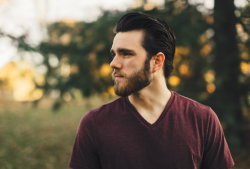 Peter is an intelligent and well-educated man, whose issues with alcohol had undermined any chance he had securing work in his chosen career. When Peter first presented at PCLC, he had a number of outstanding fines and criminal charges associated with his alcohol use. At that time Peter was homeless and living in his car. His erratic, alcohol-fuelled behaviour had jeopardized all his relationships, and he was isolated, disconnected and un-safe.
Peter connected with our Fines and Generalist teams to assist him with his fines, and provide legal support for upcoming court appearances. Due to Peter's vulnerability, our lawyer referred him to our Social Work Program. With her assistance, Peter secured stable housing and access to basic amenities. When he was feeling stronger and secure in his accommodation, he finally accepted that he needed help to stop drinking. Our social worker referred him to the appropriate services and he commenced attending local AA meetings.
PCLC made a successful Special Circumstances application which saw all his outstanding infringements waived. He was also assisted with representation for his criminal matters. Peter has been sober for 12 months and is undertaking further training to assist him to obtain employment. Most importantly, he has repaired his relationship with this family and is in regular contact with them.
Gerald's story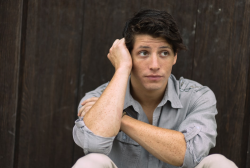 Gerald came to PCLC very distressed. He had incurred a debt of $11,000 through a contract he had entered into for store finance at a retail business in Frankston. Gerald had no recollection of entering the contract or the products he purchased.
Following a diagnosis of schizophrenia Gerald, had been placed on a disability support pension. Lapses in therapeutic treatment and poly-substance abuse gave rise to psychosis, a lack of insight and poor judgement.
The Legal, Operational Risk and Compliance department at the credit provider was contacted and a comprehensive medical report was provided to support assertions of impairment and that it ought to have been apparent that impairment was a matter of concern. The possibility of unconscionable conduct were raised.
As a result of our lawyers intervention Gerald had the entire $11,000.00 debt waived.
PCLC made a successful Special Circumstances application which saw all his outstanding infringements waived. He was also assisted with representation for his criminal matters. Peter has been sober for 12 months and is undertaking further training to assist him to obtain employment. Most importantly, he has repaired his relationship with this family and is in regular contact with them.
Family Violence
This year we saw the introduction of the Specialist Family Violence Court(SFVC)at Moorabbin Justice Centre and Frankston Magistrates' Court. The SFVC has been established following recommendations from the Victorian Royal Commission into Family Violence. These courts will take a more therapeutic and specialist approach to family violence matters in a way that supports victims through the system and promotes compliance with family violence intervention orders. We look forward to this new approach leading to our clients having a more positive experience whilst engaged in the intervention order process.
The legal support provided by our family violence duty lawyers continues to be invaluable, and clients often express their appreciation of the work our lawyers do:
'I would like you to know that your service at the last hearing provided for my nine year old child's safety at long last. He is now free from danger and ongoing trauma. He is now able to engage with his therapist in therapy to treat his PTSD and ODD diagnosis without that treatment being constantly interrupted with new and additional trauma. He now has a chance at a successful future, whereas before he did not as there was no chance for him to live free from trauma.
Family violence has been a huge concern during COVID-19 restrictions, where families and couples are spending more time together than they ever would ordinarily. In the context of financial concerns and impacts on mental health we have seen an increase in occurrence of family violence incidents being reported to police.
The team knew they had to keep the duty list operating the best it could during the many challenges encountered as the court, and all the related agencies moved towards operating remotely. In an effort to provide as much support as possible to our clients experiencing family violence, we took the step of identifying clients that had been assisted previously form the court list. Those identified were contacted prior to their court date to ascertain whether they required our assistance.
This enabled the team to obtain instructions, negotiate with the appropriate agencies and possibly resolve the matter before the listed court date. This process had a bumpy start, but quickly the police, VLA and the Court were on board. In fact, the police completely embraced the practice and are now dealing with most of their matters in this way.
Where instructions were obtained, written submissions were provided to the Court in lieu of in-person appearances. The Magistrates Court has now introduced Webex hearings for when there are complex issues in dispute.
The remote conduct of hearings has meant that clients are not necessarily required to attend Court, and so the anxiety and stress of close proximity to the respondent can be avoided.
This collaborative pre-engagement process, which started as an in-house response to the COVID restrictions, is now being lauded by the Judiciary and relevant agencies, with input being sought to assist with the design and implementation of similar processes at other court locations across the State. This may fundamentally change the way duty lists are managed in the future.
The incidence of family violence increasing during COVID 19 restrictions has been widely reported. This has meant that there has been a significant increase in police initiated applications and a reduction in applications being made by the 'affected family members'('AFM's) themselves. Police matters are now being listed four days a week at Frankston Magistrates' Court, where previously only two days per week allocated to police matters.
As a result the Family Violence team are dealing evermore frequently with AFM's that are not supportive of the order applied for by police. This may be because the AFM is scared about being supportive due to pressure from their partner or alternatively having their partner excluded from the home was not what they intended when they called the police.
Notwithstanding the challenges faced during COVID-19 restrictions, our small Family Violence team has adapted and adopted innovative methods to ensure that our clients receive the highest level of assistance. They eagerly await the employment of new team members through the SFVC funding so they can enhance what is already a stellar service.
Alister's story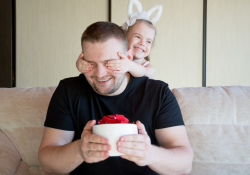 Penny and Alister are married with four small children. While Penny works at night and Alister during the day, they co-ordinate the care of the children. When the daily grind becomes overwhelming Alister begins to drink to excess. One night when Penny is in fear for her own and her children's safety she calls the police. Police apply for an intervention order which would exclude Alister from the home. Penny doesn't want this, as she cannot work if Alister is not at home with the children, she cannot afford to lose her job.
Alister attends court on the day, but does not obtain assistance from a duty lawyer. Fortunately, the Magistrate is persuaded by Penny's concerns and grants an order that allows Alister to be at home if he is not alcohol or drug affected. This goes well for 12 months and the family settle back in to 'normality'. However, when Alister's mother dies he starts drinking again and one night a neighbour call the police. This occurs when COVID-19 restrictions are in place and everyone is in 'lockdown'. It is now more important than ever that Penny and Alister keep their jobs.
The police apply to strengthen the current intervention order, by seeking that Alister be excluded from the home under all circumstances. Penny tells police this is not what she wants, she cannot attend work that night and Alister sleeps in the car.
This time Alister seeks the assistance of PCLC duty lawyers. Firstly Alister is to referred to telephone counselling and assistance for his alcohol abuse. Written submissions are made explaining that Alister will need to sleep in his car for the foreseeable future as Penny needs him to be with the children at night so she can keep her job. Emphasis is also placed on the fact that Alister is willing to engage with services to assist with his problem with alcohol and it being his default coping mechanism.
The Magistrates decides to not exclude Alister from the family home. This is his last chance to address his issues that impact so significantly on his family.
Lana's story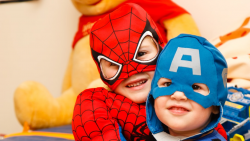 Lana had experienced severe family violence at the hand of her former husband John, which included reproductive assault, resulting in the birth of her two children.
Not long after the couple separated, John relocated to China and stopped paying child support. Lana has no redress through the Child Support Agency because China is not a country with which Australia has reciprocal child support relations.
Lana became the sole carer of Jack and Robert, aged 2 and 4 respectively. Tragically, Jack was diagnosed with cancer and has been undergoing chemotherapy since 2018. He is particularly vulnerable during the global pandemic.
Lana attended our volunteer night service and was transferred into the Family Law Program. One of our FASS lawyers drafted the initiating documents for a property settlement.
As a result of the first COVID-19 restrictions, Lana lost her job. To make things worse, in June 2020 Lana's car became undrivable.
Lana sought assistance to prepare an urgent interim application seeking an early distribution of $35,000 to enable her to purchase a car. The documents were prepared by our FASS lawyer and the application was granted. Lana's property matter is still progressing, but now she has a new and reliable vehicle that is imperative for her to be able to get Jack to and from his medical appointments.
Family Law
This year has been one of consolidation, rather than growth for PCLC's Family Law Program (FLP) and significant time and energy has been devoted to meeting COVID 19's unique challenges.
The period has been particularly difficult for our clients. Previously settled parenting arrangements or Court orders have needed to change, at least temporarily, to mitigate health risks and comply with restrictions. Changeover locations have become unavailable, supervision services have closed, and parents have been unable to travel from Metro Melbourne to regional areas or interstate. Some clients have instructed that the other parent has used COVID-19 as justification for withholding children, for limiting time with them, or for contravening existing orders. The availability of family dispute resolution and therapeutic services necessary for the progress of matters have also been affected.
These issues, when seen in the context of increasing family violence especially since the commencement of COVID-19 restrictions, have resulted in demand for PCLC's family law casework services remaining consistent, notwithstanding our transition to remote service provision, COVID's disruption to usual referral pathways, and its isolating impacts.
Remote working by the family courts has also placed increased demand on our FLP lawyers, and the time taken for preparation of interim hearings has increased substantially.
In one matter where the other party was unrepresented and where the COVID 19 restrictions had been implemented a month before the final hearing, our lawyers were requested at short notice to assist the Court by preparing a single court book for the matter. This included the preparation of not only our client's documentation, but also the other party's, which was extensive because he was relying on several witnesses. The Court also directed that a separate agreed chronology be negotiated with the other party. This proved exceedingly difficult as the other party was obstructive and didn't understand the process.
With the gradual exodus of private practitioners prepared to conduct legally aided family law work in our catchment, the FV2FLCP has become increasingly important to the delivery of family violence focused, legally aided family law services to the most marginalised within our community.
Whilst COVID-19 has impacted the services being provided by our FASS lawyers, the nature of work conducted illustrates their importance, particularly at this time.
In addition to our FV2FLCP and FASS lawyers, our generalist funded Family Law Program lawyers also deserve special recognition. Their preparedness to take on the most complex international family law, family law related bankruptcy, and family law property matters has been of enormous benefit to clients and instrumental in elevating the profile of our family law practice more widely.
Finally, PCLC's Family Law Program has continued to lobby for a safer, better integrated family law system in its submission to the Joint Select Committee on the Australian Family Law System chaired by Kevin Andrews and Pauline Hanson.
Our recommendations were essentially the same as those made in our extensive submission to the ALRC's Review of the Family Law System in May 2018 and our subsequent response to the related ALRC Discussion Paper in November 2018. The Committee was due to release its final report on or before 7 October 2020. However, we understand that both Houses of Parliament have agreed to extend the reporting date to the last sitting day in February 2021.
Daisy's story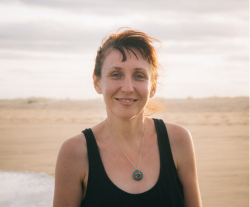 Daisy first engaged with PCLC after separating with her partner Josh due to allegations of family violence. Josh was claiming that Daisy was fabricating the family violence as a result of a genetic neurological disease she had. Daisy disputed these claims and refused to be tested, notwithstanding that a number of her relatives had died from the disease.
Josh refused to participate in legally aided Family Dispute Resolution and although our FV2FVCP lawyer attempted to negotiate a parenting plan, Josh ultimately refused to sign. The couple's daughter Isobel was living with Daisy at the time and was not spending anytime with her father.
After approximately 12 months , Josh issued proceedings seeking equal shared parental responsibility and substantial time with Isobel, notwithstanding he hadn't seen Isobel for 2 years. Daisy still had serious safety concerns for herself and Isobel in light of Josh's past untreated anger issues and impulsive behaviour, both of which were exacerbated by a brain injury.
Our lawyer obtained an extension of Daisy's grant of legal aid to cover litigation, which allowed him to obtain her instructions to draft the responding documentation. However, Daisy was still stating that she wanted to deny Josh's allegation that she had the neurological disease. As our lawyer had been shown a preliminary diagnosis from her neurologist stating that it was very possible she had the disease, it was unethical for him to act on the instructions to deny the existence of the disease. Daisy was advised that we would need to see the results of further investigations, if the results showed that Daisy was suffering from the neurological disease and she still wanted to deny it PCLC would no longer be a position to act.
Ultimately, further testing confirmed the diagnosis and Daisy agreed to admit it in her affidavit. Unfortunately, following the diagnosis Daisy's condition quickly deteriorated and her capacity to provide instructions began to fail.
Our lawyer discussed the options with one of Daisy's relatives and arrangements were made for a litigation guardian to be appointed together with obtaining orders for an Independent Children's Lawyer (ICL)to be appointed. Daisy's General Practitioner and Neurologist both assessed that our client had sufficient capacity to parent.
Our lawyer is currently awaiting a consultant's report from the Child-inclusive Conference, a new Neuropsychological assessment and input from the ICL these together will make Daisy's prospects of success easier to assess.
Although the matter has yet to reach a resolution, the involvement of the Family Law Program has motivated Daisy to address long standing significant legal and medical issues. It has also come to some relief to Daisy that she can progress her legal issues with the appointment of a litigation guardian, and that her protective concerns for the child in the father's care can be brought to the Court's attention.
General Law
While the specialist teams have had to accommodate the COVID-19 measures within their respective areas, the general law team has had to work across numerous jurisdictions and areas of law.
The day in the life of our generalist lawyers can include debt, motor vehicle accidents, neighbourhood disputes, Victims of Crime Compensation Applications and summary crime along with their fair share of family law and family violence. The old saying 'jack of all trades, master of none' is not right when referring to our general lawyers; they are masters of many trades, and this is of great benefit to the clients they assist.
Along with our telephone intake, many of our services operate at external agencies. This of course couldn't continue during COVID 19 restrictions, and meant that we needed to quickly change our mode of service provision to ensure that those clients that accessed us through our visiting services could still obtain legal assistance. A new appointment structure was created that provided for generalist appointments to be offered both in the morning and afternoon, Monday through Thursday, with a morning session on Friday.
Over the last couple of years, our criminal practice has increased, with more clients being assisted through the whole process, including representation at hearing by PCLC generalist lawyers.
As the courts have adjusted to new ways of working, our lawyers have identified creative opportunities to assist their clients.
We have had a number of matters resolved 'on the papers' (where the Magistrate decides the matter, based on the written submissions presented by the parties) during the COVID-19 restrictions. Through this process, which applies where there are no serious matters in dispute, there is no requirement for the parties or their representatives to physically appear.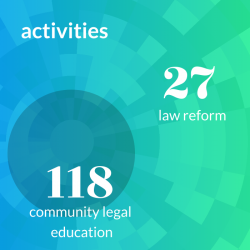 This year has covered the spectrum. Things have been difficult, but out of difficulty we have seen exciting new initiatives, that will be taken beyond COVID-19. We have learned that there is never one-way to do things and that we are far more flexible and adaptable than we ever thought we could be, even when it was necessary to make arrangements quickly and definitively.
Most importantly, PCLC has continued to offer all our services to our community as we all navigated our way through this unique situation. Thanks to everyone at PCLC for making this happen.
Nicole's story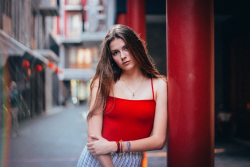 Nicole was charged with one count of carrying a prohibited weapon into the Frankston Magistrates' Court. The prohibited weapon was a credit card pen knife that she had left in her bag inadvertently.
During the summary case conference, our lawyer requested that this matter be dealt with by way of diversion. Diversion is when a person takes responsibility for the offending behaviour but must complete the 'Diversion Plan' which may include an apology, repayment or drug or mental health treatment, whatever is deemed appropriate taking into account the victim, if there is one, the offender and the offence.
Police prosecutions were of the view that this matter was not suitable for diversion because it was an indictable offence and one which the Court was likely to view very seriously considering the potential public threat to court users.  Nevertheless, the Prosecution agreed that we could put our arguments before the Court and leave it to the Magistrates' discretion.
Our lawyer prepared written submissions and provided them to the court. The matter was decided by the Magistrate in chambers and Nicole is required to be of good behaviour until 25 November 2020.
Harold's story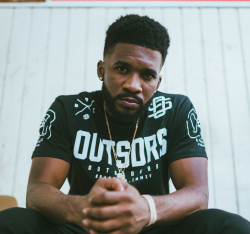 Harold lives in Pakenham and would have ordinarily attended the local visiting service, but due to COVID restrictions, he came through one of our afternoon advice sessions. He was involved in a motor vehicle accident, which fortunately didn't result in serious injury, but did lead to some serious charges being laid against him by the police, including 'conduct endangering life'. Harold could not afford to engage a private lawyer and was not eligible for a grant of Legal Aid.
After consulting with Harold, our lawyer reviewed the evidence including video footage of the incident. She concluded that the police did not have the requisite evidence to make out all the charges. A compelling 'no case to answer' submission was presented to police prosecutions and four of the six charges were withdrawn. The possible contest of the remaining two matters was discussed with police. The police agreed with our lawyer's argument that it was not in the public interest to pursue the remaining two charges and they were withdrawn. Our assistance cost Harold nothing, yet got him the best result achievable.